Anna's Wish
Anna was a recipient of a wish from the NRF, which provides a special experience for young adults fighting debilitating diseases. Anna was unable to have her wish fulfilled because she succumbed to her illness too quickly. Because of that we created Anna's Wish, which sponsors a yearly wish in partnership with NRF.
Wish Recipients
---
2018 Wish Recipient: Shakeria
Family trip to Key West, Florida
Just like Anna, Shakeria was studying to be a teacher when she was diagnosed with a Desmoplastic Small Round Cell Tumor in November 2016 at age 23.
Shakeria had to drive 1.5 hours to receive all of her treatment. This trip was an opportunity to travel, have some fun in the sun, and celebrate the end of her treatment and how far Shakeria had come since her diagnosis.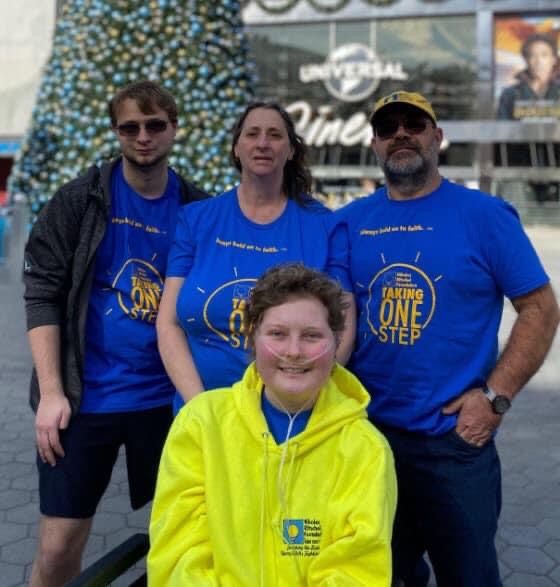 2019 Wish Recipient: Elizabeth
Family trip to California and Disneyland

Elizabeth was a pre-nursing student at Augustana College when she was diagnosed with Acute Myeloid Leukemia in December 2016. She had multiple rounds of chemotherapy and a bone marrow transplant. Elizabeth was healthy enough to attend our 2019 golf outing and tell attendees her story.
Later that year, Elizabeth's condition made it tough to travel for her wish to California, but she and her family were able to enjoy the time together at Disney, Universal, a private bonfire on the beach, and whale watching. She passed away less than 3 months later in March 2020 at age 21.
We feel so honored to have been a part of Elizabeth's journey and helped create important memories for her family.
2020 Wish Recipient: Leah
Family trip to San Diego
Leah was a sophomore at Arizona State University when she was diagnosed with B-cell Lymphoblastic Non-hodgkin's Lymphoma in February 2019. 10cm tumor, over 80 rounds of chemo and spent over 100 days in the hospital. She is now a student at University of Illinois at Chicago and will be done with treatment in June 2021.
On her family trip to San Diego she is looking forward to learning how to surf, relax and lay on the beach and spend time with family.